At first I wanted to eat dim sum at Junction 8's Crystal Jade, since it was just a MRT stop away. Instead, Dad wanted to eat somewhere with the traditional dim sum "push-cart", so we ended up at Xin Fu Yin Cha Fortunate Restaurant joint in the Orchard area. Sadly, the food was very disappointing, and there wasn't even any push cart.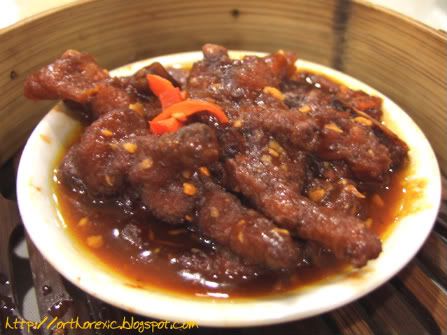 The sauces and gravy (especially for the Sheng Mian we ordered) were too starchy and had lumps of starch. Mum told this to the waitress but she didn't seem to respond at all.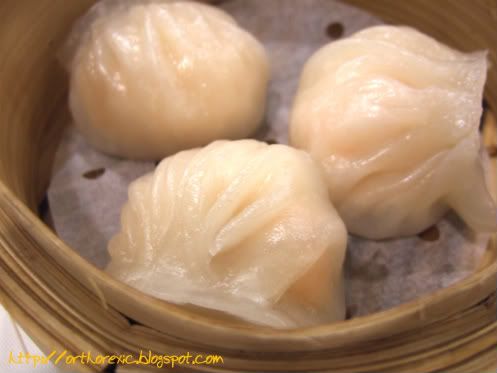 The Har Gao was probably one of the better dim sum, though the skin could be improved.


Oh well, but we discovered a little small place selling handmade Xiao Long Bao and Jiao Zi. The lady actually makes the Xiao Long Bao at the window for passers-by to see. They looked really good, and meat filling was generous! Too bad I didn't get to try it. It's loated near the Dim Sum Restaurant at
International Building
.
[get this widget]